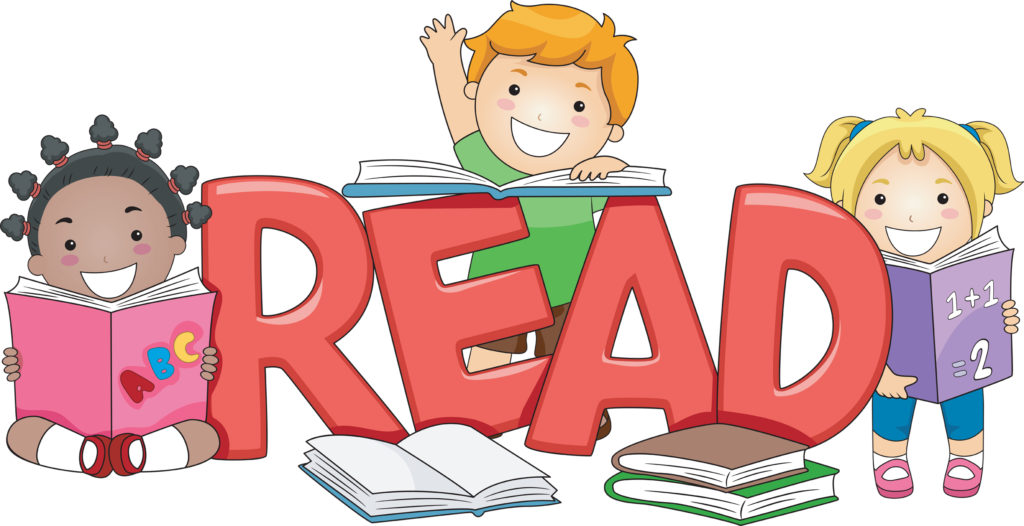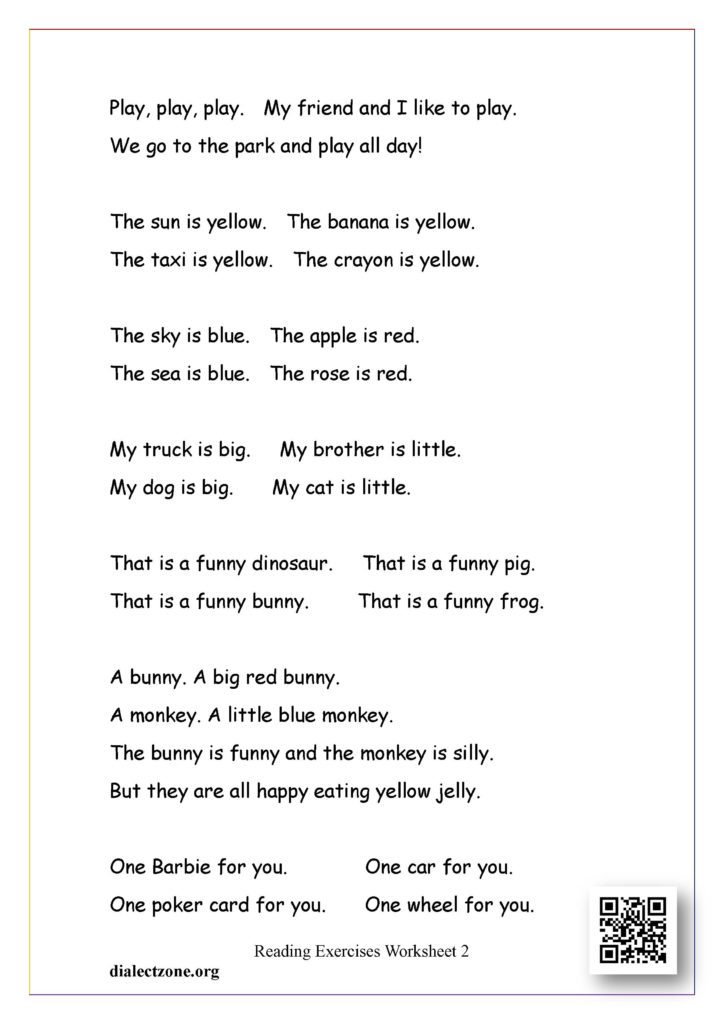 Reading Exercises: Worksheet Number 2:
Play, play, play. My friend and I like to play.
We go to the park and play all day!
The sun is yellow. The banana is yellow.
The taxi is yellow. The crayon is yellow.
The sky is blue. The apple is red.
The sea is blue. The rose is red.
My truck is big. My brother is little.
My dog is big. My cat is little.
That is a funny dinosaur. That is a funny pig.
That is a funny bunny. That is a funny frog.
A bunny. A big red bunny.
A monkey. A little blue monkey.
The bunny is funny and the monkey is silly.
But they are all happy eating yellow jelly.
One Barbie for you. One car for you.
One poker card for you. One wheel for you.